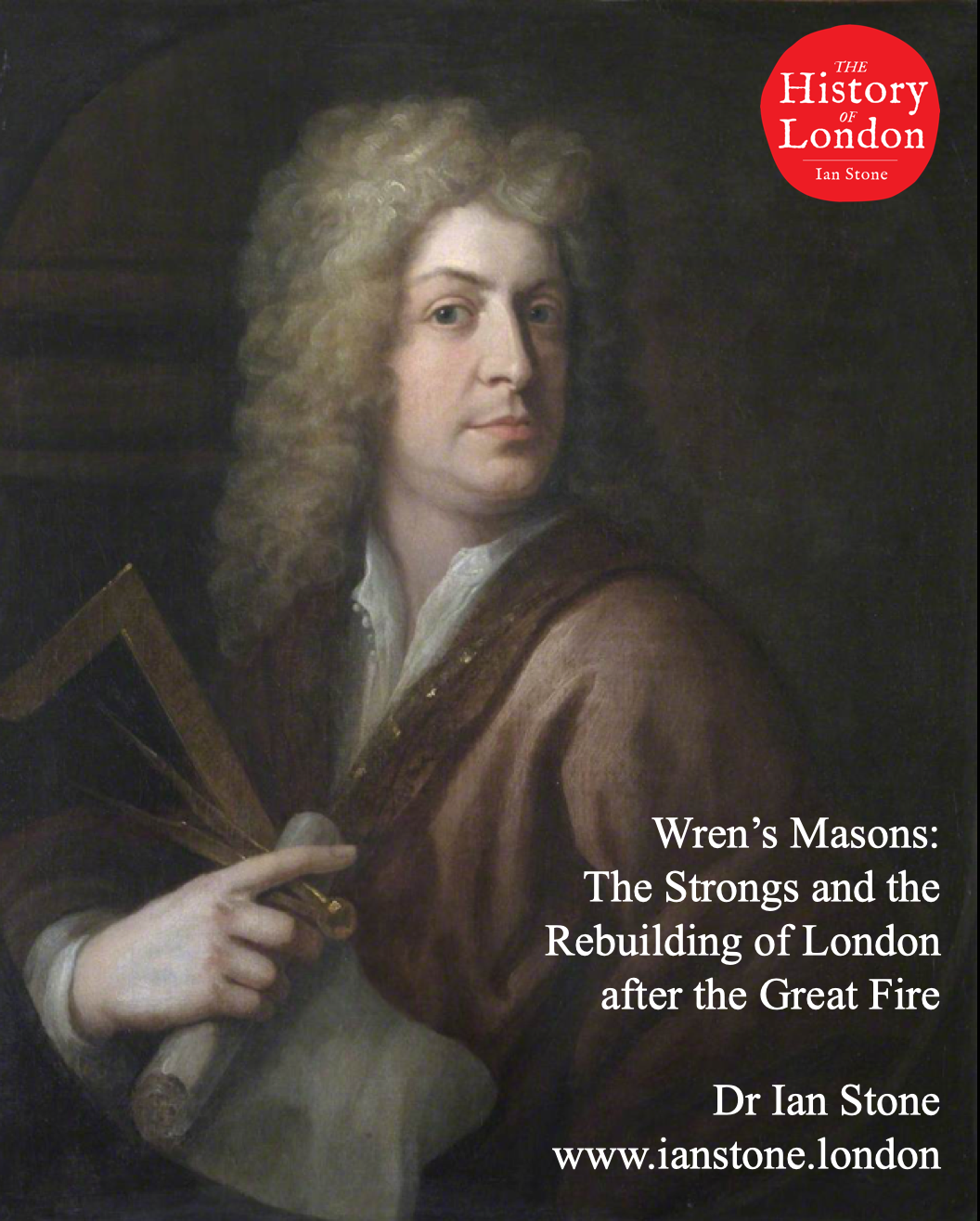 Wren's Masons: The Strongs and the Rebuilding of London after the Great Fire
As is well known, London was destroyed by fire in September 1666. By the time the conflagration had ended, some eighty-seven parish churches, along with St Paul's Cathedral, were no more. All the city's main public buildings, including the Royal Exchange and Guildhall, as well as forty-four livery companies' halls were smoking ruins. Over 13,000 private homes, too, had been razed to the ground. The costs of the damage were huge – perhaps over £10m in contemporary terms.
As every schoolboy knows, Sir Christopher Wren was the architect most responsible for much of the rebuilding work which followed. Many people would know, too, that he was fortunate to have many talented assistants, such as Nicholas Hawksmoor. But what of the masons themselves who carried out the reconstruction? Who were they? What did they actually do? How did they engage with men such as Wren and Hawksmoor, and what can an analysis of their careers tell us about life in seventeenth- and eighteenth-century London?
Recently, I gave a lecture on this subject to the Worshipful Company of Masons in London. I have now made a version of the lecture, along with a presentation, available on YouTube. You can watch the lecture here:
This is my first attempt at this sort of thing, so please do be indulgent if you watch it. If you're feeling generous, then a like or even a subscription would be welcome. I hope to do more presentations like this in the future, so please do comment (on YouTube) on the things that you liked, or if you have suggestions for how I might make improvements in the future.